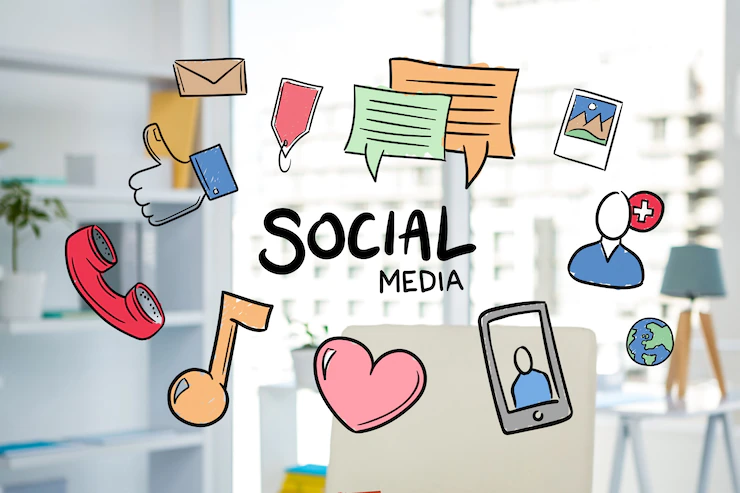 Paid vs. Organic Social Media: Which Is Better For Your Company?
Which Is Better For Your Company?
The new age requires new solutions. With everything going digital, this new age has given birth to digital marketing. That's why social media marketing is becoming more and more important. Social media marketing is a forever-evolving strategy. With an online presence, businesses are able to reach a wider audience with social media marketing. An effective digital marketing strategy has helped companies to reach new milestones. But before formulating a digital marketing strategy for social media, it is important to understand social media. There are two types of marketing that can happen on social media namely organic social media and paid social media. Let's gain some knowledge about what these are before deciding which is best for your company.
Organic Social Media
Organic means natural. Organic social media marketing is when you don't have to pay for ads. Even if you pay for social media marketing services but not for the ad, it's still organic social media. Simply put, any advertising for which you don't pay the social media platform is organic social media marketing. On social media, there are many strategies you can use that can be considered organic. 
First is hashtags. Hashtags are keywords that are used for organic social media marketing. For instance, you can use #foodie for a restaurant business. Hashtags are free to use. When you try to use a hashtag, you also get the data of how many times the hashtag is used. This allows you to make an informed hashtag decision.
Second is search engine optimization or popularly known as SEO. This includes the use of keywords to optimize search results. And again, it is free to use. To make the most of SEO, you must constantly post on social media. At least 2-3 posts per day will be great for organic social media marketing.
Third is sharing on social media. What used to be known as word of mouth is now shared on social media. Basically, whenever your post or story is shared by one person with another, this also leads to organic social media marketing.
Paid Social Media
Paid social media is clear from the name, any and every form of paid promotion is paid social media marketing.
The most popular form of paid social media marketing is post boost. It is the most efficient digital marketing strategy. You can choose the location and age of your audience. Moreover, you can add keywords based on the interests and services you cater to. So, you can effectively choose your target audience.
Second is paid promotions with social media influencers. Because who doesn't like to follow trends set by their icons? In this form of paid social media marketing, you pay the influencers to share your products and services via posts or stories on their social media pages.
Any other social media marketing where you have to pay for ads is paid social media marketing.
How to Integrate Paid or Organic Social Media Strategies into Business Strategy?
Integration of either paid or organic social media marketing depends on your business goals.
The first step is to understand what your competitors are doing because you need to be more creative and unique to perform better than your competitors.
The second is to optimize your social media profile. This includes a username that is easy to remember, using keywords in your description and a backlink to your website.
The third is to use both organic and paid social media marketing together. Paid social media may be more effective, but it's still important to follow all steps of organic social media as well. Because with organic social media, you get continuous social media marketing free of cost. And if that doesn't work, you can always pay for ads and make your social media marketing more effective.
Hire A Professional Firm
One lead factor for great organic or paid social media marketing is hiring a professional firm. It's always worth your money to hire someone who knows the ins and outs of the job. With great SEO services, you can easily increase brand awareness. But for that, you need an even greater social media marketing service.
Hiring a firm will help you get a team of Innovative and creative thinkers to work on your social media marketing services. It's always better than hiring a single person. Moreover, the professionals will have perfect knowledge of marketing and can help you increase brand awareness.
Keev Marketing is your one-stop for all your social media marketing services. With a young and energetic team of go-getters, you can achieve all your social media marketing goals easily. So, stop waiting around and hire Keev Marketing now.