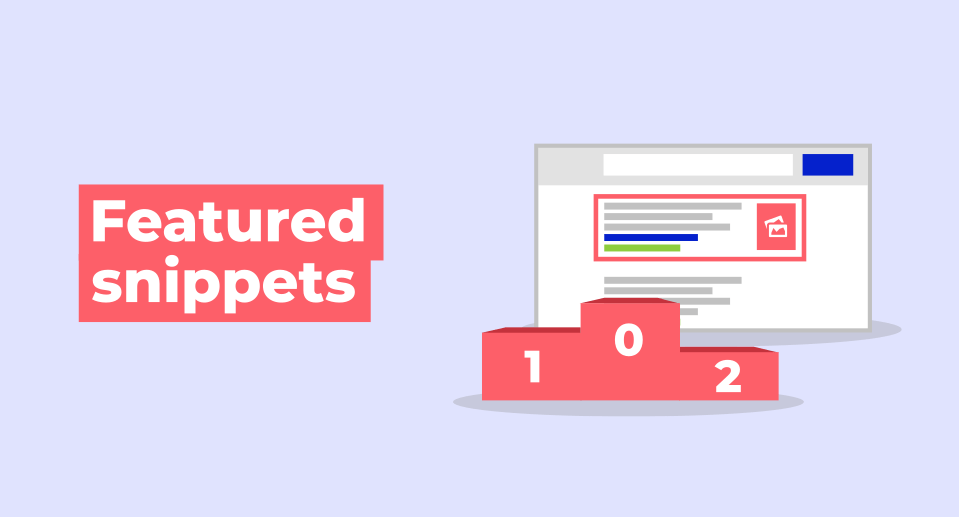 How to Get Google Featured Snippets for Blog Contents 2022?
Content is the king. Everyone wants their blogs to rank on Google or get placed on featured snippets. A featured snippet is the brief excerpts taken from a webpage and displayed at the top in Google search results. It helps in order to answer a user's question quickly without opening a site or other link.
There are likely more chances that a visitor will click on your website if it is trending at the top. In 2022, it can be a little different as the Google guidelines change from time to time. But the only thing that is the most effective is your content. You can focus on writing and sharing high-quality content with answers to specific questions.
Read for SEO Company in Mumbai
Do you also want your content to rank on the featured snippet? Then don't worry. Here are the steps that can be helpful to get google featured snippets for your upcoming blog content easily in 2022.
11 Steps to Get Google Featured Snippets for Blog Contents 2022!
If you are really eager to get a place in the featured snippet with your next blog, you can follow these steps. 11 Steps that can be helpful for many websites and bloggers to get their blog contents in Google featured snippets in 2022 are as follows:
1. Analyze Competitors' Featured Snippet
You can start with analyzing the blogs of your competitors that are ranking on the featured snippet. Select at least 10 competitors ranking at the top. Identify the key pointers that your content must have, acquired backlinks, readability, and text length. Also, you should look at how they are using the keywords and implement better plans in your content. Moreover, follow SEO guidelines properly in order to make your content search-friendly.
2. Identify Keywords on the Current Snippet
You have to plan, implement and optimize your content in order to make it rank higher. Go through the keywords that make your competitors' blog rank on snippets. Moreover, explore the complete list of keywords and categorize them in different snippets. You should sort them with a higher search volume and highlight the low KD score. In conclusion, just explore and gather the information that you think can be helpful to replace your blog ranking with the one ranking right now.
3. Understand the Searcher Intent
Searcher intent can be a helpful way to optimize triggering queries for featured snippets. You may know that three types of audience search for your keywords: potential customers, influencers, and your competitors. Moreover, you are writing for potential customers and influencers, but both of them will have different intents for searching. Their search query will have informational intent. All they want is an answer, whether in a brief, specific, comparison, or video format.
4. Create & Update the Content Outline
You can start your content by creating an outline for the beginning. You have every information you want, from SEO guidelines to targeted keywords. All you need to do is create a structure for your content, including questions and pointers you will be adding to your blog.
5. Make Your Content Better Than Competitors'
You have to make your content better than your competitors' blogs. Start with covering all the necessary information by employing the search queries and intents. Use statistical data, examples, pointers, rich media, etc., in order to add more value to your content. At last, just improve the blog readability by writing short and simple sentences.
6. Recheck the Content
After writing the entire blog, you should check your complete content. Make sure that you have added everything as per the requirements. For instance, if you are writing a blog on metaverse technology, the most trending topic, you must include more valuable information using technical terms. Moreover, using the technical terms in your blog will add reliability & proficiency that can make maximum users engage with your content.
7. Organize the Content As Per Readers & Search Engine
Now, next comes the organization of your content. You must keep well-organized content throughout your blog. Moreover, all you have to do is maintain a proper structure from heading to text and manage word placement in every paragraph. The flow of content can get you success in ranking your blog in the featured snippet.
8. Add Question Keywords in Heading Tags
You will require to add a few question keywords in the heading tags to get more attention. There are various featured snippets on Google that you can see start with heading tags. Moreover, all you need to do is find the high search volume heading tags and use them.
9. Add Relevant Graphics
You should add images and other infographics to your blog as it plays an essential role in featured snippets. Especially the paragraph and list type of content can get the most attention with graphics. For instance, even the virtual AGM platform can provide an image or video of their events in order to attract the maximum engagement of the users.
10. Implement SEO Tactics
You can implement some SEO tactics in order to get better results and make Google understand what your page is about quickly. For instance, keep a short URL structure, create a catchy title tag, write user-centric & keyword-specific content, help Google identify the external and internal sites, and build links to show websites authoritativeness.
11. Optimize the Content Until You Achieve a Featured Snippet
You can keep optimizing your content till the day you achieve a place at the featured snippet. Practice can make everything perfect. So, you must keep trying and writing better and better in order to get the best results.
So, this is the complete process that you must follow step-by-step in order to get a place at Google featured snippets without hassle. Getting placed in top search results is not an easy task. You have to keep practicing and try your best to achieve what you want. Hope, you will find this article beneficial to know and understand the complete procedure in order to achieve a place at the Google featured snippet with your blog in 2022.