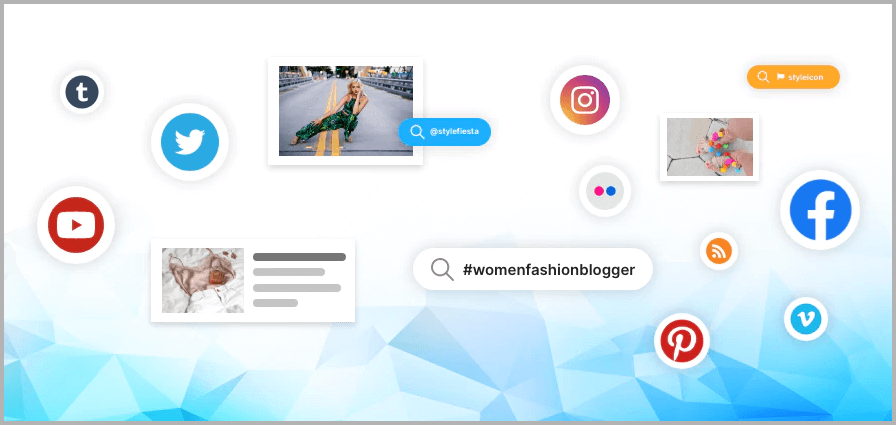 What is a Content Aggregator Website? Does Your Brand Need One?
As a marketer, one needs to keep up with the trends. If you still use the old tactics, you will eventually fall behind.
Using content aggregator tools is currently the peaking trend that is helping brands and businesses establish authority in the market. However, this is not just a flashy trend that you, as a brand, must follow to look modern in your community.
As a matter of fact, this is a great tool to take your business to the next level.
But, What is a Content Aggregator Tool?
For those of you who are unaware, the Content aggregator tool is a tool that helps you aggregate online content and showcases it on your business website. There are mainly two types of content aggregator websites.
The first one gathers information and news from various sources and embed them on its website.
The one that gathers and embeds content from social media networking sites to suit their target customers
The aggregation includes collecting content from the places such as blogs and social media posts. For example, Embed Instagram Feed, Twitter Feed, Reels, etc.
Why Use a Content Aggregator Tool?
Using a content aggregator tool is as simple as pie. There are plenty of reasons why you should use a content aggregator tool. Some of them are given below.
It enhances the overall look and feel of your website.
It helps you engage your online visitors.
It reduces the bounce rate of your website.
It also helps you to add powerful content to your website.
Many brands still argue that they do not need a social media aggregator tool. Does your brand need one?
Let's find out!
#1 Does Your Website Keep the Content Updated?
One of the easiest ways to stay at the tip of the tongue of your customers is to keep them informed. A combined content feed from all the social networking sites helps keep the content fresh and updated automatically.
It encourages your online visitors to spend more time on your website. It will eventually help the website to reduce its bounce rate.
A website with updated content aligns with the ongoing trends, which eventually helps you to mix with your contemporaries.
#2 Does Your Website Drive Sales With Social Proof?
No matter what niche you belong to, your visitors need social proof. People love people more than that. They love to hear honest opinions about the product or service they purchase.
Social proof is a phenomenon where the honest feedback of your product or service influences your target customers to buy your product or service.
When you use a content aggregator, it helps you to provide social proof to your visitors. It is the best social proof for a business. You can also aggregate the feedback and reviews of your product or service and embed them on your website.
#3 Does Your Website Keep Your Audience Engaged?
The greatest challenge as a brand is to make your visitors stay at your website. The best solution is to provide them with enough content to engage with your website.
A content aggregator website helps visitors see your social media feed without leaving the page.
When you use such tools, you don't have to do market research repeatedly. These tools have an inbuilt feature of analyzing the engagement on the page. Apart from that, they also help you to figure out what type of content is working best for your brand website.
#4 Does Your Website Help You Create Brand Honesty?
Social media is made so that it looks approachable to all. Interacting with your customers or target customers on social media helps them understand that your company is approachable. Whatever happens, you will be on their side. Remember that you are always with your customers, not against them.
Brand loyalty develops when customers believe in you. A social media feed can help you appear friendly and pleasant.
#5 Does Your Business Website Help You to Save Time & Money?
Marketing needs effort, money, and time.
Without increasing your marketing budget, a social media aggregation provides you with enough content. You can also use your website to aggregate user-generated content. It won't cost you anything as the user-generated content is free. It is also a time-saving process.
However, always ask the creators before publishing them on your website.
When you embed user-generated content on your website, more users will be encouraged to create content for you. It will eventually assist you in creating brand awareness, all for free.
Wrapping Things Up
Content aggregator tools help the brand get more exposure and offer its website more readers and online reach. Content aggregator tools do not take up your entire time. You can use them to reduce the time spent on your marketing strategy.
You need a strong online presence and your brand's website presence in this digital age. Therefore you must not miss a chance to make them better.