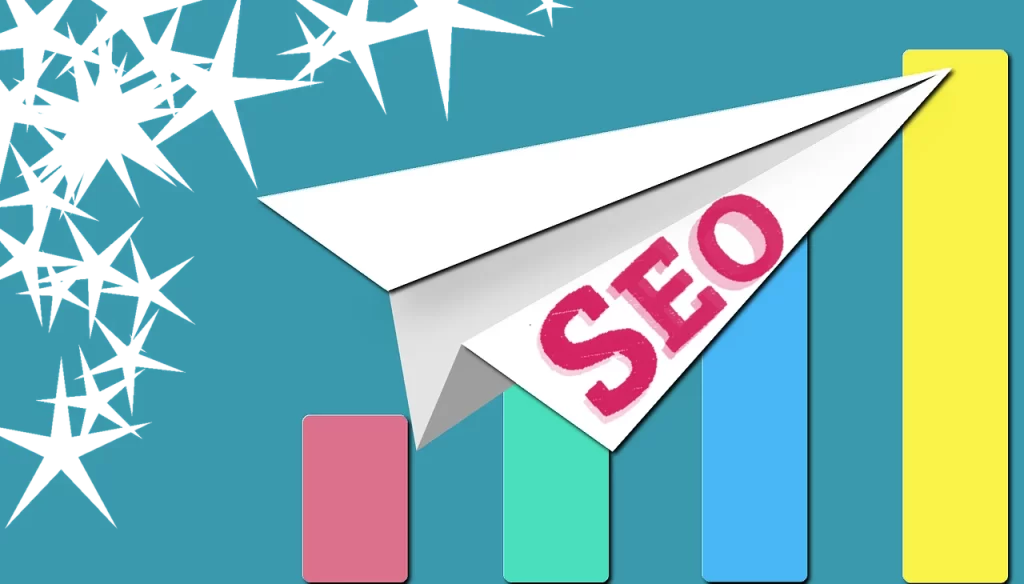 SEO Copywriting tips to improve your content
What is SEO copywriting?
Before plunging into the details of copywriting, let's start at the beginning: what is SEO?
SEO, or search engine optimization, is the on-going maintenance of your site's presence on the web so that it ranks well in search engines.
SEO encompasses many subcategories, including local business directories, technical fixes, and—you guessed it—content. 
How to write for SEO
SEO copywriting is not just about writing a text and sprinkling it with a few keywords. Since search engines favor content that meets user needs, writing " for SEO " and "for users" is essentially the same thing.
So how one can become a SEO copywriter? If you want to learn how to write for search engines, being a good copywriter is a good start.
But you also need to keep user experience and SEO best practices in mind when writing your copy. For example, it's best to keep paragraphs short and make information stand out visually with bulleted lists and graphics when you can. 
Steps to successful SEO copywriting
Great content isn't just about what you see. We will cover all the points, from the choice of keywords to the identification of the search intention, through the creation of the text. 
1. Examine your competitors' articles for your target keywords
Use I Search From or a Chrome Incognito window to see how your competitors are ranking in the SERPs.
You can also use Keyword Overview to get a detailed SERP analysis for that keyword.
Remember, however, that it is important to manually audit the first pages of the SERP. This will help you create an even more useful page than those of your competitors.
Also, Semrush makes it pretty easy to get on-demand SEO endorsements. Use SEO Content Template to:
Find out how your top 10 competitors are using your target keywords in their articles
Know the semantically associated keywords in their articles
See the readability score of competitors' pages
Determine the length of competitors' pages
You can export this data to prepare draft content or start crafting your content using SEO Writing Assistant.
2. Collect original data
One tactic to engage readers is to share original data and case studies. Not only can it help you generate backlinks, but it can also solidify your business as a leader in your field.
Hire a freelancer? Remember that they may not have access to your company data. They may need background information or statistics before writing an article.
An in-house writer may also not have all the information, so data collection is essential. Here are different ways to obtain data for a case study or original research work:
Use social networks: set up polls on your social networks and ask your followers about their preferences, their lifestyle, etc. If you share your survey results, other writers in your industry will surely find the results useful.
Discover patterns in sales data: If you're an in-house copywriter, you probably have a wealth of data. This can be particularly useful when sectors are under pressure (positive or negative). In-house writers tend to seek reliable sources of statistics and data.
Incorporate user-generated content: there's no better advertising than direct recommendations from your customers. Ask your customers to share success stories with statistics on how your product or service has helped them. For example: A premium game creator sees an 850% increase in organic sessions thanks to Semrush.
Using original data and visuals encourages readers to share your post on social media and hopefully gets backlinks. 
3. Optimize your title, meta title and meta description
When viewing the SERPs, readers first see the page's meta title and meta description.
And once they're on the page, the title is the first thing they'll see. By ensuring metadata and titles are clear, you can improve your organic click-through rate and increase pageviews.
Be aware of the fact that Google might change your Meta depending on the user's query. However, it is still important to provide a title or description that is optimized for search engines and users.
Your title tag and meta description should help users and search engines determine what your content is about. Even if Google decides to change things, you will be in good shape as long as your page contains quality content.
Meta Title
Is unique and have target keyword.
Contains between 55 and 60 characters. Google shortens title tags longer than 55-60 characters. There is also a 600 pixel width limit (which may vary depending on the device).
Sends a message that exactly matches the content and search intent. If the content does not meet the expectations of users, they will leave the page after clicking on the title.
Meta Description
Contains target keywords.
Include calls-to-action and/or target an emotion.
Meta descriptions can be any length, but Google usually shortens them to 155-160 characters. For user experience reasons, it is preferable that it be brief.
It must be unique and describe the web page. Give it meaning: Offer a compelling reason to visit the page in question. Google encourages the inclusion of certain information scattered throughout the page, such as price and manufacturer.
Title H1
It fits in a width of 600 pixels. In such width, readers should be able to see the full title. Else, Google shortens it.
Numbers can be a part. Posts with list titles get up to twice as much traffic and up to twice as many shares as other post types.
May include bracketed clarifications. Articles with details in square brackets perform 38% better than those without. This suggests that readers like to have a complete idea of ​​what they will get from clicking.
Includes action verbs. This can help readers understand what they are going to take away from the page.
Motivates users to come to the website: Emotional triggers can help grab users' attention and pique their interest.
As long as you write user-friendly content that answers the questions people have and is based on keyword data, you're sure to build a library of useful content.
Good writing!
Click on for- SEO Company in Mumbai, SEO Company in Lucknow