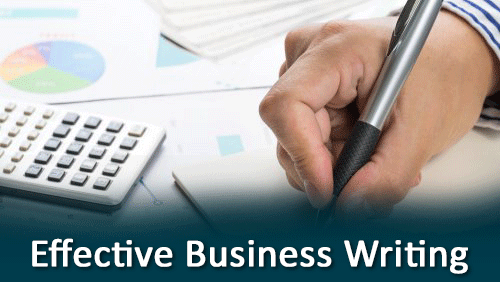 Effective Business Writing: Top Principles And Techniques
Business writing is very different from academic writing students learn from the course at their colleges or universities. Using academic writing in the business will risk being unsuccessful. (Vásquez, 2013).
Academic writing is different in a way that it has a formal tone that is used in academic settings and scholarly publications. It includes research papers, articles, proposals for new studies, and other scientific publications. (ukassignmenthelp, 2022).
However, business writing is a type of writing that is used for professional reasons. It is used to convey relevant information to the reader in a clear, concise, and effective way. It consists of client proposals, emails, reports, memos, and notices. Expertise in business writing is an important aspect of effective communication in the workplace.
Ineffective communication creates unnecessary confusion and complications at the work. it affects your relationship with other businesses and your good reputation.And also, it makes your contributions less meaningful. Although, effective business writing is very crucial for improving the effectiveness of business thus, status. Therefore, we have discussed some top principles of effective business writing and how can you use them to take advantage.
Types of business writing
The wide field of business writing is broken into four types based on their objectives.
1. Instructional
This type of business writing is directional. It guides the reader through the steps of completing a task. A user manual comes under this type as well as a memo issued to all employees highlighting the way of completing a particular goal/task in the future.
2. Informational
It concerns recording the information related to the business correctly and consistently. It includes the documents important to the key purposes of the businesses for tracking growth, highlighting plans, and following legal activities. Such as the time and duration of the meeting, report writing, and financial statements of the company.
3. Persuasive
Persuasive writing aims to impress the reader and affect their decisions. It delivers the related information to persuade the reader that the particular product, service, or relationship offers great worth. This type of writing is often related to sales and marketing which includes press releases, bulk sales emails, and proposals.
4. Transactional
Regular talk at the workplace comes under the transactional business writing type.They vary in their scope and uses, and transactional documents help improve everyday operations. It often includes communicating through emails but also includes official letters, forms, and invoices.
Principle Of Effective Business Writing
We have discussed some principles to write business-related documents effectively to create and maintaina good image infront of others.
Clarity of purpose
Before starting to write any business document, email, or memo, you need to consider two basic things who is the reader and what message you want to deliver to the reader through your writing.It gives you the direction for good writing and builds the tone, structure, and flow.
Clarity of thought
You need to be clear about your thoughts before writing it.it will make the writing less structured, twisted, and repetitive. Because business writing requires the skills to convert long and confusing sentences into concise and clear ones. You need to extract what is important to write clearly.
Convey accurate and relevant information
Business writing aims to deliver important information. Incorrect or irrelevant information impacts the purpose of the document. It is necessary to provide complete, accurate, and relevant information for effective business writing.
Avoid jargon
A simple, organized, and clear writing style helps to convey the message perfectly to the reader. Difficult words full of industry-specific buzzwords and acronyms should be avoided. Otherwise, the reader will be unable to understand it or will lose interest in it.
Read and revise
After completing the writing, reading it again will catch the mistakes and gaps In the arguments. You can ask for a positive response from colleagues and revise it for improvement.
Practice is the key
Expertise in business writing can be achieved by practicing it regularly.Paying attention to sentence structure, style of writing, and vocabulary when reading the document will help to build the same instinct while keeping down one's thoughts.
Be direct
Presenting the main idea of the message in the first 150 words will be a good idea for effective business writing. Because it saves the reader's time and makes the argument strong.
Avoid verbosity
If the meaning of the point can be delivered in three words, it does not need to be overextended into five words.Verbosity is good for engaging the reader in your writing. Such as, instead of writing "this essay uses more words than are needed", write "the article is verbose".
Correct grammar and sentence structure
Mistakes in grammar or sentence structure will create an unprofessional image in the minds of readers. Correct grammar shows attention to detail and skill. Which are highly valued in a business. You can also use a free grammar checker online if you are unable to find mistakes to make the writing perfect.
Business writing progresses with time and so do grammar and conventions. A good writer should stay updated with the conventions to improve their skills.
Easy to scan
Business professionals value the document which delivers the message in a quick look. To enhance the business documents, you can use bullets or numbered lists, clear headings, short paragraphs, and the careful use of bold formatting to highlight the keywords.
Conclusion
Business writing is very different from the other forms of writing in several ways like academic writing. Just like the other form of writing, business writing also requires practice and time. However, it may be discouraging to make your writing style perfect or make use of a clear and impressive tone. Considering and applying these principles in writing the document will enhance your overall business writing skills. Effective business writing is the key to success.Some business executives who do not have the skills for writing effectively can pay someone to do my assignment so that their image will not be affected in the reader's mind.
References
UKAH. 2022. What is academic writing and what are their types? Online available at <https://www.ukassignmenthelp.uk/academic-writing-and-their-types/> [Accessed on 25 November 2022].
Vásquez, F.S., 2013. Differences between academic and business writing. Global Business Languages, 18(1), p.8.