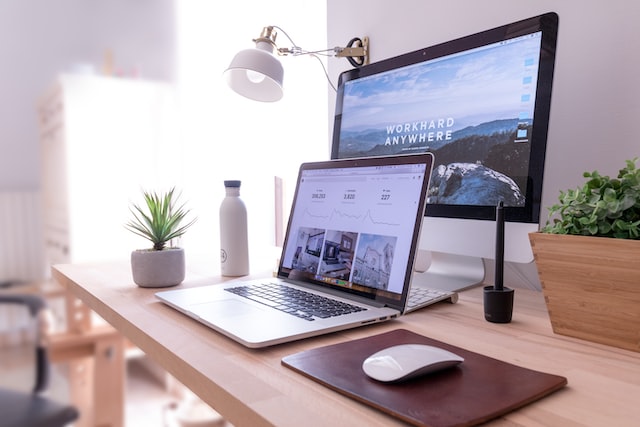 What Is Digital Marketing?
Digital marketing in UAE is the use of online-based digital technologies to promote products and services. In addition, it can also include social media marketing, paid search, and inbound marketing.
Social media marketing
Social media marketing is a crucial part of digital marketing. It can boost sales and build brand recognition. But before you get started, you need to know what it involves.
You need to create a social media plan, which involves creating and posting great content. Your posts can drive website traffic and lead to conversions. In addition, you can use native ads to reach the right audience.
Using these strategies, you can also improve customer service and build a community around your brand. Creating a successful digital marketing campaign requires a lot of planning and data analysis. The best campaigns will involve monitoring metrics and using that data to tweak your strategy.
Those who are interested in running experiments may enjoy the work of a digital marketer. While there is not an official degree in the field, those with advertising or customer service backgrounds may be able to find a place in the profession.
Mobile Marketing
Mobile marketing is an important part of any digital marketing strategy. It's a way to reach customers, engage them, and solve their problems. The key is to create an intuitive marketing campaign that uses multiple channels.
As the world moves more toward mobile devices, marketers must adapt. They must leverage the technology and capabilities of these new devices to better communicate with customers and drive sales.
With the average American spending five or six hours a day on their smartphone, marketing campaigns have to be more than just an ad or a website. They have to be designed with the user's experience in mind. For instance, if a prospect has searched for a restaurant, a mobile ad that can trigger offers based on the user's location could be a smart move.
Paid Search
Paid search marketing is one of the best ways to expand your reach and get your company in front of more potential customers. It's also one of the quickest ways to achieve measurable results. You can get your website to the top of search engine results while tracking your ROI.
For a small or new company, paid search advertising is the ideal way to get your business in front of a highly targeted, high-intent audience. In addition to getting your site in front of prospective customers, it also increases brand awareness and leads to increased conversions.
PPC, or pay-per-click, is a form of online marketing in which you bid on certain keywords to display your ads on websites. The platform that you choose will give you a guide for how much to bid, and you can adjust your bid at any time. However, you need to pick the right keywords to optimize your campaign.
Inbound Marketing
Inbound digital marketing is a new strategy that appeals to individuals who prefer to research companies online before making a purchase. It also helps businesses connect with customers throughout the buying process. This type of marketing is designed to increase brand awareness and build long-term relationships with consumers.
Unlike traditional advertising, inbound marketing uses a strategy to reach potential buyers when they are at peak interest. The process includes data collection, persona creation, content creation, and tracking.
Whether you're trying to build a brand or generate leads, inbound digital marketing provides a more effective, affordable approach. You can easily measure your results and make adjustments based on your findings. Moreover, the process allows you to focus on customer conversions, which means you get the best ROI.
To create an effective inbound marketing campaign, you must understand your target audience and the specific products and services that your business offers. Your approach will vary, depending on your business model and the final goal.
Outbound Marketing
In the digital era, outbound marketing is one of the best ways to catch a consumer's attention. If you advertise on social media, search engines, or email, you can get your message in front of a large number of consumers. Getting your business out there can help you grow your brand, build relationships, and boost your sales.
Outbound marketing can be used to send out emails and newsletters, purchase billboard space, and even travel to trade shows. This type of marketing can be effective and generate immediate results. However, you'll need to be careful that the content you are creating is relevant to your audience.
You can also create an outbound strategy that includes traditional marketing. This means paying for print ads, television commercials, and even radio. Using these methods to promote your products or services can be very cost-effective.