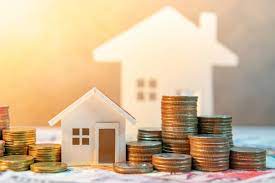 Top 8 Reasons Why a Loan Against Property is the Best Option for Personal Need
A loan against property is one of India's most flexible secured loans. Almost any Indian citizen can avail of a loan against property provided they own a freehold residential or commercial property in India and have a decent income to repay the loan.
Since properties back these loans, they are often referred to as property mortgage loans. Also, since the chances of loan default are minimal with property loans, lenders offer lower rates than most other loans.
8 Reasons to Apply For a Property Mortgage Loan:
The loan amount or principal is the primary reason people apply for loans. You can tie the loan amount with various goals like wedding, travel, tuition fees, house construction, land purchase, home improvement, motor vehicle purchase, or medical expenses.
The property mortgage loan amount is linked to the property's value a borrower wishes to pledge. Generally, lenders disburse a loan amount of up to 70% of a property's market value or INR 5 crores, whichever is lower.
So, if your property's market value is INR 50 lakh, you may conveniently expect a loan amount of INR 35 lakh.
The repayment term, coupled with the interest rate, plays a pivotal role in determining the EMI.
Property mortgage loan tenure usually ranges between two (2) and fifteen (15) years. If your loan term is 15 years, the EMI will be more affordable than a short-term loan.
It is wise to use a mortgage loan calculator to check the impact of term changes on the EMI. They are free, and you can change the input figures multiple times to arrive at an affordable EMI.
Because property mortgage loans are secured, the eligibility criteria are fairly relaxed compared to other loans. Here are the most common eligibility rules prescribed by Indian lenders:
The borrower must be an Indian citizen.
The borrower's age must be above 18 and below 60 (for salaried) and above 18 and below 65 (for self-employed)
The borrower's monthly income must be above the minimum income criteria set by the lender.
The borrower's credit score must be above 700
The borrower's total loan EMIs must not exceed 50% of their net monthly income.
If you have documents like identity and address proof, income proof, bank account statement, and photographs ready, you can apply for a property mortgage loan online or offline.
The lender may send a representative to your house or request you to visit them for original document verification. Once they feel satisfied, they will instantly grant the loan and send the loan amount to your bank account.
Property mortgage loans can be fixed or floating. If you close a fixed-rate loan before the tenure ends, you may have to pay a minor penalty or fee.
However, Indian lenders will not levy any prepayment penalty if you have availed of a floating-rate loan. So, you can conveniently utilize any windfall gain to settle off your debt by prepaying.
Moreover, once you prepay the loan, you become eligible to apply for new loans.
Affordable Interest Rates
Interest rates for Property mortgage loans are some of the cheapest loan rates in India. It depends on the borrower's net income, credit score, business or employment stability, debt-to-income ratio, LAP product type, etc.
Presently, the interest rates are hovering between 9% and 24% for salaried and self-employed professionals and SMEs. It is wise to use a mortgage loan calculator to check the effect of interest rate on your loan EMI before applying.
Must Read: 5 Mistakes to Avoid When Taking A Loan Against Property
Convenient Loan Application
Irrespective of whether you apply online or offline, the application process for a property mortgage loan is made seamless by Indian lenders.
If you want to apply online, you have to visit the lender's website, upload your documents, and hit the 'Apply' button. The lender will automatically assign a loan officer for property verification, and you can get the loan amount from the convenience of your home.
Alternatively, you may visit the lender's branch office to fulfill the formalities and apply for the loan.
Improve Your Credit Score
Regular loan repayments work wonders on your credit profile. A property mortgage loan helps you realize the true worth of your idle property and increases your credit score when you repay the EMIs on time.
Hence, a property mortgage loan can come as a blessing if you struggle to improve your credit score.
Conclusion
Property mortgage loans provide flexibility, high loan amount, extended loan term, and many more benefits, making it a preferred option for people looking to fulfill their personal needs.
Use a mortgage loan calculator and read the term carefully before applying for the loan.
https://seoslog.com/category/business/