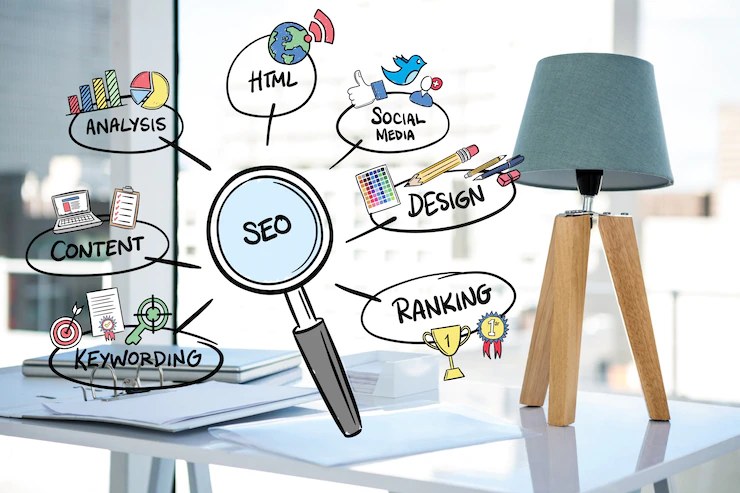 Top 7 Advantages of SEO for Your Business
Search engine optimization is essential if you want to increase revenue, expand your target audiences, and build long-term brand awareness. Let's take a look at seven significant advantages of SEO for your company and the steps you can take to realize them.
1. It Helps Content Marketing
SEO and original content go hand in hand; your website will appear higher in search results if you include text, images, and video content that is useful to visitors. However, SEO can also help you with your content marketing efforts.
2. It Maximizes PPC Campaigns
Paid and unpaid marketing strategies (SEO and PPC) complement one another exceptionally well.
Your brand's credibility will rise if both results show up at the top of the search engine results page, demonstrating that you are not just spending money on advertising to be first. SEO can help you get the most out of your PPC campaigns. For instance, if a keyword has a low cost-per-click, using a high-ranking page in PPC advertising could help it do even better.
3. It Assist Help You in Reach More People
SEO can assist you in attracting anyone with intent at a given point in time, regardless of the stage of the buying funnel they are in, whereas many marketing campaigns tend to focus on a defined target audience. As with PPC or social advertising, you focus on keywords rather than demographics.
Make a list of the keywords that you want to rank for. Then, expand it with tools for keyword research. Lastly, use competitive research to improve your list by determining who your rivals are, which keywords they rank for, and where they have backlinks. This information can then be used to develop a more effective SEO strategy.
4. It Enhances Website Usability
SEO is about making your website friendly to search engines, but it can also improve how customers feel when they visit your website. You will typically get an excellent website in addition to one that is optimized for search engines. If you put in the effort to produce content that is both useful and of high quality, speed up your website. And make it more responsive, add backlinks, and improve each page. A robust site structure and navigation, both of which influence how a site is ranked by search engines. That are factors that improve usability.
5. It Doesn't Have To Cost Anything
SEO does not cost anything, other than time if you handle it yourself, like pay-per-click marketing. Search engines crawl your website continuously, promoting useful content and assisting you in organically locating new customers. Spend some of your time reviewing the content on higher-ranking sites in your niche and writing content that is superior to theirs to get the most out of your SEO efforts. After that, promote your content on your social media platforms.
6. You Obtain Quantifiable Results
Changes in rankings, conversions, and website traffic can all be tracked with SEO. You can drill down to an extremely granular level thanks to platforms like Google Analytics, which offers a comprehensive suite of information. You can, for instance, see every website user's buying journey, including the pages they viewed, the search terms they used, and whether or not they carried out particular actions. These insights can be used to modify and enhance your SEO strategy.
7. It Delivers You a Competitive Advantage
You should invest in SEO as well because your rivals will likely be doing so. SEO-focused businesses frequently gain market share and outrank rivals in search engine results. You can't afford to be on the first page of a Google search, especially if your rivals are there when you consider that over 90% of traffic comes from there.
Start by determining who your rivals are, evaluating their advantages and disadvantages, and building and maintaining your online reputation. Then, make the best content you can, make sure your website loads quickly and is mobile-friendly, and focus on making the user experience the best it can be. Need to know about SEO for your business, just check this blog, World Informs!