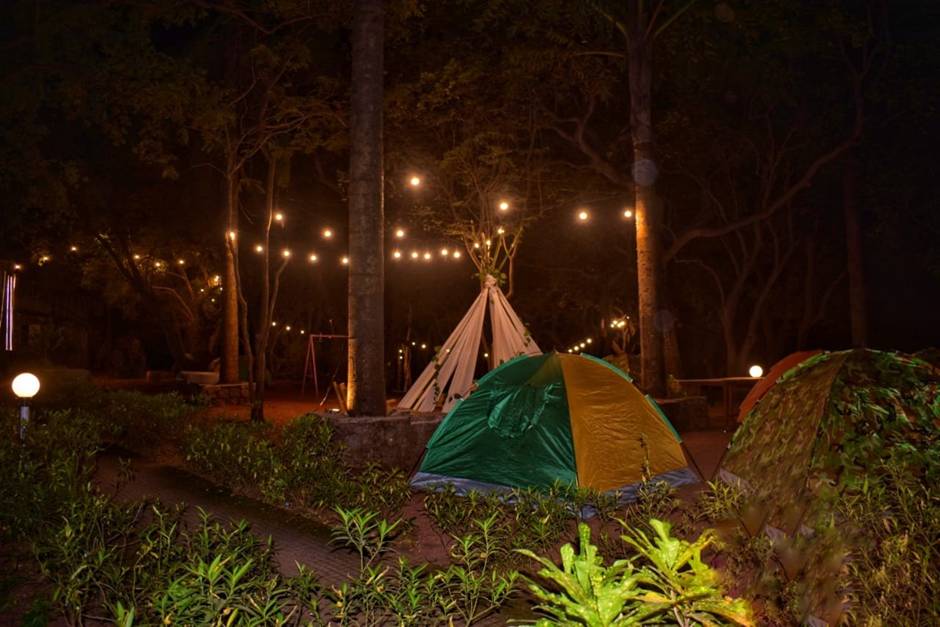 Maharashtra's Best Camping Destinations
Camping: What's it all about?
Camping is a way to get away from the everyday troubles of the world, from your daily worries, and the boring routine. Camping is unlike any other activity. Camping is an activity that requires you to build your tents, cook your food and set up your sleeping bags all by yourself, in the laps of nature.
Maharashtra has a rich cultural heritage and is home to many diverse cultures. Maharashtra's environment is vibrant and lively, which attracts people from all over the world. However, the daily grind can be tiring.
Below is a list of camping spots in Maharashtra where you can enjoy the beauty of nature.
Jungle Camping Matheran
It is located just a short drive from Mumbai, the capital of Maharashtra. It is located near Charlotte Lake. You can enjoy a beautiful view of the Sahyadri mountains from this small hill station in the Western Ghats. It is located approximately 120 km from Pune and 80kms from Mumbai. There are many options for trekking nearby, including Alexander point, Charlotte Lake, and Sunset point. You can see the beauty of the Western Ghats from the tents you will be staying in. Matheran camping is one of the most adventurous activities.
Gorakhgad Fort
This place offers both trekking and camping. To reach the main fort, you will need to hike for approximately 1.5 hours. Once there, you will be able to camp inside the fort. This is quite different from camping. It is possible to hear locals singing and sharing their old folklore. The fort is a popular destination for trekkers throughout the state and country.
Pawna lake camping
The bonfire is held alongside Pawna Lake at Lonavala. This artificial reservoir is now a popular tourist attraction in Lonavala. People from all over India came here to enjoy the stunning scenery. The area has many outdoor activities that make tourists' stay more memorable. You can do things like archery, rifle shooting, and pedal boating. There are many options for cooking your meat or chicken, and you can enjoy the views of the Western Ghats.
Kaas Plateau Camping
You can see a wide variety of flowers in the area around Satara. There are more than 750 varieties of flowers on the Kaas Plateau. A perfect getaway for your favorite group of friends. It is located approximately 130 km from Pune. It will take you enough time to see the stunning sunsets and sunrises. The summit is 1200m above sea level. Tourists can hike up to the top and camp alongside the stunning flowers.
Rajmachi Fort camping
This historical fort is located in the Western Ghats and is known as a spot to camp with fireflies. This is an ideal spot for trekking because it is surrounded by beautiful waterfalls, lush green hills, and mountains. Two historical forts are located on the top of this Sahyadri hill: Shrivardhan Fort, and Manaranjan Fort. It is approximately 83 km from Mumbai and 65 km from Pune. The base village can be reached easily by road transport. The base village is 2750 feet high, so you will need to trek up there. It sounds both tiring and enjoyable at the same moment. It's perfect for the adrenaline rush. You may be lucky enough to get to know the residents, who are friendly and down-to-earth. The locals will be very welcoming to you.
Karnala Camping
It is a retreat and visual escape. The bird sanctuary allows you to see rare and exotic birds. Karnala campsite is ideal for tourists who want to go on a trek. There is nothing that can dampen your enthusiasm to camp besides the lush green grass and stunning view of Karnala Fort. This place is just 57 km from Mumbai, a high-heated city. It offers the ideal hide-out spot. Go camping if you have a weekend off. Camping is a great way to get a fresh start. Go camping if you are tired of the mundane. Camping is a great way to spend time with your partner. Camping is a great way to spend time with your favorite people.