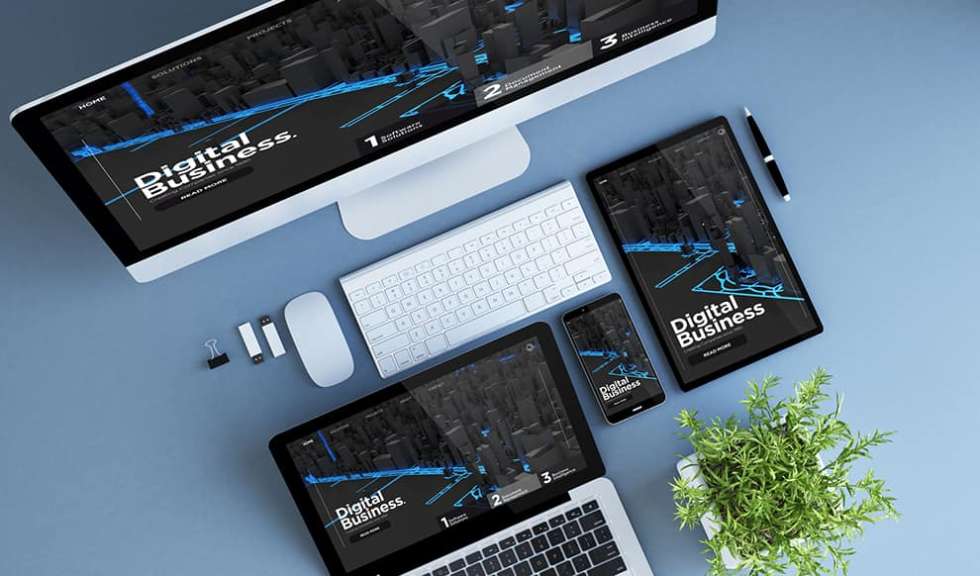 Is WordPress Good for making your own eCommerce website?
Want a website that can help you sell your products online? Searching for the best website builders to find one which is eCommerce friendly? Brainstorming on how WordPress can help you? If the answer to these questions is a yes, you're in the right place.
Building an eCommerce website that seamlessly takes customers through the sales funnel is a task. Most businesses prefer to take help from any of the top website designing companies in Faridabad. But the same isn't necessarily required.
The right website builder tool, like WordPress, can simplify the website building process. Want to know how? Keep reading.
What Is WordPress?
WordPress is a free and open-source content management system that powers about one-quarter of all the websites on the Internet. It offers a perfect combination of ease of use and plugin-based modularity that helps businesses meet all their digital needs.
The website-builder constantly remains up-to-date with the latest security and other features.
The flexibility and control the platform offers help site owners manage everything on their site hassle-freely. On top of that, it allows you to add a forum, blog, or any other pages as per requirement.
Can WordPress Help You Build An eCommerce Site?
WordPress has plenty of premade themes that can help you build an online storefront. It has awesome plugins, like Woocommerce, which can add entire eCommerce functionality to a website, from product display to shopping cart and checkout.
Reasons To Use WordPress
Plugins that provide the much-needed functionality
The best part about creating a WordPress site is the plugins. It helps designers and developers to add all the functionalities a business requires to boost its site's performance. If you want to build an eCommerce site, the website builder has numerous eCommerce-focused plugins to offer to allow you to sell products online.
As mentioned above, Woocommerce is one of the plugins used widely for creating an eCommerce site. The plugin helps business owners to:
Create appealing and engaging storefronts
Optimize web pages for higher ranking on SERPs
Customized product pages as needed
Set a secure payment gateway
Choose the best shipping option from multiple options
Calculate sales tax effortlessly
Apart from Woocommerce, there are multiple other plugins, like TrustPulse, Cart Recovery, Sucuri, and WP Product Review Lite.
Using these plugins will help you add much-needed functionality to your website. It eases building an eCommerce site that can target the right audience and push them through the sales funnel.
Templates that offer the much-needed look and feel
Another best part about WordPress is the uncountable number of templates that help you build an aesthetically pleasing website. With the right use of templates, you can make a site that perfectly resembles your brand. The website builder tool offers more than 8,000 themes and 1,200 eCommerce-focused templates to help you build a site.
The sheer number of options can help anyone create a site that fits their business needs. The themes are responsive, helping you deliver a better customer experience and secure a visible position on SERPs.
SEO-friendliness
WordPress sites are SEO-friendly. Users move to search engines to find products or services they need. The site builder tool optimizes the entire site to show it above the competitors whenever a user searches for the products you offer. Some plugins can help a site rank higher. For example, YoastSEO helps make the site SEO-friendly. It optimizes all the web pages and increases their likelihood of ranking well in relevant searches.
Limitations Of WordPress
The entire website builder is not dedicated to eCommerce
The website builder offers several plugins to make your site eCommerce friendly, but the entire tool is not dedicated to only creating eCommerce websites. A user can create tons of different websites using WordPress. As the tool is not eCommerce-focused, there are chances of you missing out on some crucial features that are required to add a certain type of functionality. There also may be instances where to forget and don't think of adding a certain type of plugin to get a feature. For example, if you forgot about adding a plugin for cart abandonment, you'll miss out on that feature that can cost your business a good set of customers.
Therefore, a need to hire the services of a website development company in Gurgaon might arise.
A set of plugins you need may not work well together
One of the biggest trouble business owners faces while creating a website using WordPress is getting all the plugins to work. Some plugins may not work together and create issues that make the entire website building process tougher. If you are new to creating a site, it may become hard to solve such issues. You may resort to foregoing some features or use low-quality plugins that will do more harm than good to your eCommerce business.
To eliminate such situations, we recommend you take help from a top website designing company in Faridabad.
In Conclusion
Is WordPress good for making your eCommerce website?
In a word, Yes. WordPress can help you construct a website with all the basic functionalities and appeals. But, if you're a newb in the designing and development world, approaching a professional can be a better decision.
You can install the tool in a single click, and then you can begin searching for templates and plugins that will turn your idea into a digital prototype. Then, you can finalize the look and features of the site and make it live on the digital platform.
If you don't have experience with design, going for a website development company in Gurgaon can be helpful. The right website designer will understand your business needs and create an eCommerce website that attracts the right audience and help them convert into customers.
We hope that the article has provided you with a clear understanding of why WordPress is good for making an eCommerce website and how effective it is to use the tool. If you have any questions or doubts, feel free to ask by writing them in the comment section below.