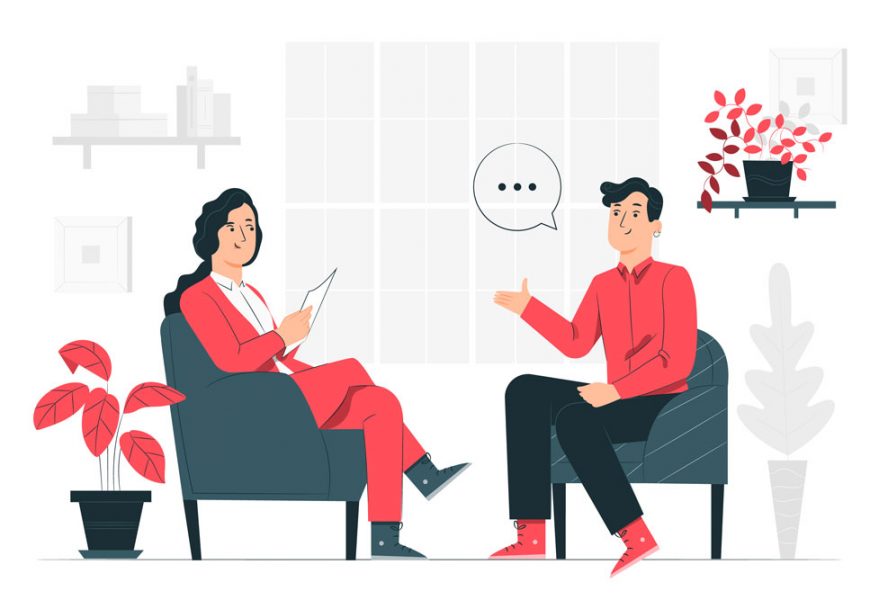 How to write the best sales follow up emails?
The best sales follow-up email is a message that you send to someone after they have either ignored your last message or failed to respond to it. It's an attempt to get their attention and ensure that they received your original message. In this article, we'll cover how to write the best sales follow up emails.
Sometimes, a follow-up email is also sent in an attempt to salvage a potential relationship that has stalled. For example, if you've asked someone on a date and they haven't responded, you might send them a follow-up email with a new date proposal.
What Should We Write In a Follow Up Email?
When it comes to following up emails, there's no one-size-fits-all answer – it really depends on the situation. But in general, here are a few tips to keep in mind:
Check the status of your original message. If you haven't received a response after a reasonable amount of time (assuming you sent your email to the right person), then it's generally acceptable to send a follow-up. But be sure to tread lightly, and avoid being pushy or aggressive.
Make sure your email is concise and relevant. This goes for both the subject line and the body of the email itself. Again, it's important to make sure that your follow up is personalised as well.
6 tips to write the best sales follow-up email
What's the objective of your email?
There are all sorts of reasons to determine the objective of your sales follow-up email. Maybe you want to increase brand awareness, introduce a new product, or drive traffic to your website. Or maybe you're looking for leads or trying to close a sale.
No matter what your goal is, it's important to be clear about it and communicate it clearly in your email. That way, you'll be more likely to achieve it. So sit down and figure out what you want from your follow-up email, and make sure to state it clearly in the message itself.
Read More: Role of Purchasing New Equipment in Expansion of Your Business
Adding social proof to your sales follow-up email:
It can help increase the chances of your email getting opened and read. By adding statistics about how many people have already purchased your product or by adding quotes from happy customers, you can help build trust and credibility for your product. This can help persuade potential customers that your product is worth checking out.
Adding a specific CTA (call-to-action) in your sales follow-up email can be quite tricky.
On one hand, you don't want to be too pushy and risk alienating potential customers. But on the other hand, you don't want to miss out on opportunities by not explicitly asking for the sale.
So what's the right balance? As with most things, it depends on your audience and your product. However, one approach that often works well is to offer a free trial or consultation. This allows customers to try out your product or service without any commitment, and it also gives you a chance to learn more about their needs and preferences.
Add an amazing subject line in your sales follow-up email,
you first need to understand what makes a good subject line. A good subject line should be catchy, descriptive, and relevant to the email's content. It should also be personalized to the individual recipient.
Some effective techniques for creating catchy subject lines include using numbers, using all caps or special characters, and personalizing the subject line with the recipient's name. Descriptive subject lines that give a hint of what the email contains are also effective, as are subject lines that ask a question. Relevant and personalized subject lines are the most likely to get opened. You can use a sales crm to help convert more leads.
Pick the right font:
Because fonts are the first thing people notice in the best sales follow up email, and you want to make a good impression.
The right font can add professionalism and polish to your email, while the wrong font can make you look unprofessional or like you don't care. So it's important to choose a font that is both easy to read and looks good.
Some common fonts that work well for sales emails are Arial, Calibri, Verdana, and Tahoma. But feel free to experiment until you find something that works best for you. Just make sure the font is legible so that your message is easy to read.
You can use an email finder tool to ease your outreach process.
Send the emails at the right time:
Timing is key when it comes to your follow-up emails. You want to make sure you're sending them at the right time so that you can increase your chances of getting a response. Here are a few tips for timing your sales follow-up emails:
1. Follow up immediately after you've sent your proposal or pitch.
2. Follow up within 24 hours after you've sent your initial email.
3. Follow up 3-5 days after you've sent your initial email.
4. Follow up 7-10 days after you've sent your initial email (or even later if the deal is particularly complex).
5. Make sure to tailor each follow-up email to the individual recipient's
We hope this article on how to write the best sales follow up emails was useful.