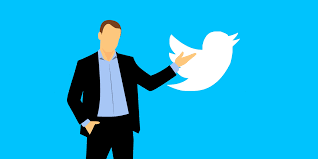 how can I use Twitter for b2b lead generation?
Twitter can be a great tool for b2b lead generation. The platform is versatile and easy to use, making it a great way to connect with potential customers and build relationships.
There are many ways to use Twitter for lead generation, so find the approach that works best for your company and start building relationships today!
Twitter can be a powerful tool for lead generation for businesses of all sizes. Here are 5 tips to get the most out of tweeting for business:
Identify your target audience. Who is your target market, and what are they interested in?
Engage with your target audience. Respond to their tweets, and engage in conversation. This will show that you care about them and want to hear from them
Use Twitter to build relationships with influential people in your industry. Follow them, reply to their tweets, and offer them relevant content. This will help you build trust and strengthen the connection between you two
Share interesting articles or blog posts that pertain to your industry
What is Twitter and why is it so popular?
Twitter is a social networking website where users can send and receive short messages, called "tweets." Users can follow other people's tweets to get updates about their activities. Twitter is popular because it is a quick and easy way to stay up-to-date on what is happening in the world. It also helps users build relationships and networks.
Also Read: Different Types of SEO
Tweeting for business: Tips for crafting the perfect tweet for your business.
Twitter is a great way to keep up with the latest news and trends, as well as connect with potential customers. However, creating a tweet that is appealing to your target audience and promotes your business can be tricky. Here are some tips for crafting the perfect tweet for your business:
Know your audience. What interests your customers? What are they talking about on social media? Use this information to create tweets that appeal to them.
Create a visual identity. Make sure your tweets look professional and cohesive, with a unified style and design across all of your social media channels. This will help set you apart from the competition and make your brand more recognizable.
Be concise and to the point. Keep your tweets focused on the benefits of using your product or service, without getting bogged down in marketing jargon or long paragraphs of prose.
Use hashtags: Why use hashtags and what do they do?
Hashtags are a great way to personalize your tweets and connect with potential customers. They allow you to use specific keywords that other Twitter users may be interested in, and they make it easy for people who follow you to find the tweets related to the topics they care about. Hashtags also help you track which topics are being discussed most frequently on Twitter and can help you discover new opportunities or customers.
Be active: Follow others, reply to tweets, and promote your tweets.
The product is called Tweetbot and it allows customers to follow others, reply to tweets, and promote their tweets. The features of the product help customers stay up-to-date on the latest news and information, whether it be from their favorite celebrities or their favorite brands. The product also allows customers to share content from their favorite websites, blogs, and articles without ever having to leave the app.
What does all this mean for your business?
Twitter for business is a great way to stay connected with your customers and followers. You can send out updates about your product or service, and get feedback from your followers. This helps you keep your customers informed and engaged, which in turn, leads to more sales.
Click here for- SEO Company