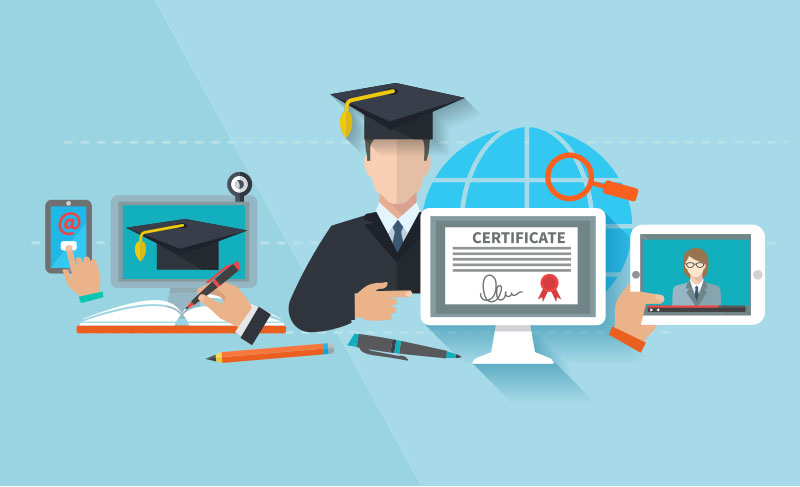 Get to Know About The CCIE Certification
Cisco Systems' CCIE (Cisco Certified Internetwork Expert) is one of the highest levels of certification. CCIEs are networking professionals who have a thorough understanding of their specific disciplines.
CCIE certification and training are in high demand worldwide, but they are also difficult to obtain. Therefore, to achieve favourable results for these certifications, an applicant must work diligently.
Networking is a complex technology that requires more than one person to comprehend and study. Cisco Systems has split the world into numerous domains and levels to make things easier, the highest of which is the CCIE Level.Domains have been divided based on their intended usage and stability. Networking is divided into four layers.
Entry
Associate
Professional
Expert
Why is CCIE important?
As a leading manufacturer of networking products, Cisco has established a standard with the introduction of its certification. Cisco Experts (alone) are needed to support, diagnose, and work on these devices, used by 80% of the world's population.
The training and certifications entered the scene at this point. These certificates let these firms see the big picture and make their jobs easier. In addition, every level of certification declares the knowledge of networking candidates, making it easier to recruit them.
CCIE is the highest degree of certification available to any Network. A CCIE certification is a feather in your cap that provides you a leg up in numerous situations. It is quite difficult to earn with so many advantages and presents hopefuls with numerous hurdles. Only complete dedication, sincerity, and a laser-like focus on the goal will get you this gold.
CCIE Exam details
Unlike any other Cisco certification, the CCIE test consists of two parts: written and lab, with the written exam lasting two hours and the lab exam lasting eight hours. Preparations are necessary.
The written exam assesses a candidate's understanding of a certain topic, while the lab exam verifies the job abilities and technical knowledge required for CCIE certification.
Domains in CCIE
Routing and Switching, Security, Service Provider, Collaboration, Data Center, Design, and Wireless are the seven areas covered by the CCIE.
CCIE Routing and Switching certification
Aspirants simply need to plan where each switch and router will be placed, run them, and resolve any malfunctions or faults.
Security CCIE
Aspirants in this domain study how to protect enterprises' complicated networks from viruses and other attacks. These professionals are notable for architecting, engineering, deploying, and engineering security solutions for networks based on Cisco technology and hardware.
Provider of Services
These specialists can deploy, manage, and upgrade carrier-grade network infrastructures and set up, implement, and design Cisco Service Provider's next-generation networks.
Collaboration between CCIEs
This certification is for experts who can design, implement, and troubleshoot sophisticated collaborative solutions, such as Network Engineers, Communication Architects, and Voice and Video Network Managers.
Data Center CCIE
These professionals are the best-practiced data center network engineers in the industry. Before applying for this certification, they must have prior experience and extensive knowledge.
Wireless CCIE
CCIE Wireless Experts are Network Engineers in charge of configuring, monitoring, diagnosing, and supporting the organization's wireless network using their skills.
CCDE (Canadian Council for Development and Entrepreneurship Cisco Certified Design Expert)
The Cisco Certification for Design Experts (CCDE) equips designers to build and design solutions for large customer networks at the expert level.
Modifications in the CCIE course
Cisco added an expanding technologies component to the CCIE examinations in 2016, which covers strategic operations, including programmability, the internet of things, and cloud computing. In addition, exams and labs were combined, requiring applicants to demonstrate intellectual and practical understanding.
Cisco changed the CCIE certification again in April 2017, requiring candidates to demonstrate knowledge of Cisco Digital Network Architecture (DNA) technologies. DNA is a network automation and management software suite that covers subjects like analytics and cyber security.
CCIE certification cost
Each attempt at the CCIE Lab and Practical Exam costs $1,600. The cost of travel and hotel is not included. Candidates can take the lab exams at Cisco's nine locations around the world, including two in the United States, in San Jose, Calif., and near Raleigh, N.C. For specific certifications, it also provides mobile labs.
Conclusion
The CCIE certification has real-world applications, and CCIE holders can often establish themselves as thought leaders in their fields. For some engineers, the CCIE certification is a personal challenge that allows them to exhibit industry-recognised networking expertise.