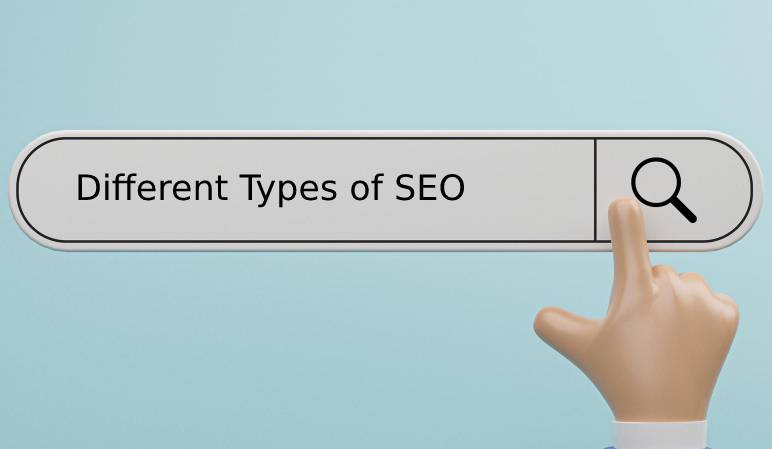 Different Types of SEO
SEO (search engine optimization) is the process of getting your websites and pages to rank higher on search engines. It helps to increase the number of visitors to your site by ranking better on google search results. We optimize our web pages or websites according to search engines. To know more about seo you can learn from Seo training institute in jaipur.
TYPES OF SEO –
White hat SEO-
It is how we use ethical strategies to get a better ranking on search engines. It helps to improve website rankings in search results. In white hat seo, we work within search engine guidelines to improve ranking. It is safe to follow the white hat seo strategy, and it has low risk and high rewards. It would be best to implement white hat seo strategies on your websites. We use relevant content, well-labeled images, relevant links, references, etc.
Black hat seo is a strategy in which unethical tactics are used to rank better on search engines. It violates the guidelines of search engines. It is not safe to follow black hat seo strategies as it involves a high risk of getting your website banned in search results. Black hat strategies include duplicate content, Keyword stuffing, using hidden texts or links, and leaving spam comments. It would be best not to implement black hat strategies on your website.
It is a combination of both black hat seo and white hat seo. In gray hat seo, we use both tactics to get our websites to rank higher on search engines. It is safe and unsafe to use gray hat strategies, as it depends on how you use those tactics. But still, it involves a risk of getting your website banned. So you should avoid this strategy if you want to stay safe. Gray hat seo tactics include buying domains with exact match keywords, expired domains, and links.
On the page, seo is the optimization done on our web pages and websites to rank higher in search results. The optimization is in our control and done within our website, and it includes optimizing the headlines, HTML tags, internal links, etc. Using on the page seo techniques makes your website more valuable and usable for users.
Tips for on page seo-
Research your keywords: Before doing on page seo, you should research the keywords you want to rank for search engines. Use the keyword which has high relevance and search volume.
Optimize your headlines: It is essential to optimize your headlines while doing on-page seo, as it makes it easy for the users to read the page.
Optimize title tags and meta descriptions: You should optimize your meta title and meta descriptions as shown in search results. Meta title and meta description tell us about the content of a page.
Off-page seo is the optimization done outside our web pages and websites to get higher rankings in search results. It is a technique used to promote your website on the internet, and it does not happen directly on your website. The most important part of off-page seo is link-building, and creating backlinks helps bring traffic to our websites. Off-page is not all about building backlinks, but social media is also an essential factor. It also helps promote your content on social media platforms, such as Facebook, Twitter, Instagram, etc.
Technical seo is done to get better rankings for your websites. It refers to optimizing the website for crawling and indexing. It is used to fix all the technical issues that stop your site from ranking better. Technical factors that help your seo are using a secure HTTPS connection, uploading detailed sitemaps, optimizing images, etc. Technical seo is the essential type of seo that provides a good user experience.
CONCLUSION-
In the above article, we have discussed different types of seo. You can learn about other techniques from this article as it will help you make your website rank high on search engines. By following these tactics, you can promote your website. If you want to learn more about these tactics you can learn from digital marketing institute in jaipur. If you have any queries, you can reach us in the comment section.